In short, a lead is a person or company interested in what you are selling. EASI'R can receive leads from various so-called lead sources (for example websites). A lead source can send leads of several lead types. Common lead types in EASI'R are for example car configurator or test drive. For a better overview, lead types can also be grouped in so-called bundles.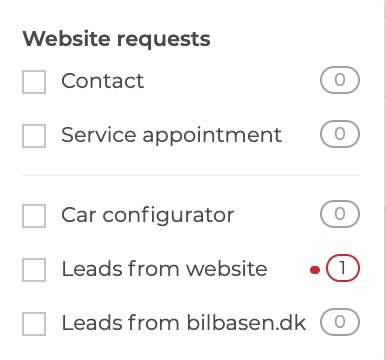 Leads are team-specific. That means that each lead is assigned to one specific team as a whole, and only users of that team can see and accept this specific lead in EASI'R. You can also read about how to accept or reject Leads.
However, leads can also be directly assigned to a user of a team if this setting has been activated.
Potential customers entering your dealership in person are so-called walk-in leads. If those are not registered yet in EASI'R, you need to create a contact.