First of all, some good news: Installing the EASI'R Outlook-Add-in is simple and can be done without any special prior knowledge. The installation process does however slightly vary, depending on the Outlook version or licence you have. Therefore, if you are unsure which version you use, you first need to check to make sure you are using the right installation manual. Below, you find a short description on how you find out which version you use.
Mac
If you have installed Outlook on a Mac, please use this installation guide:
Outlook 2019, Office 365 or Office for Mac
Windows
If you use Outlook on Windows, there are several versions or licences available. To find out which guide to follow, you need to find out what Outlook version you have:
Open Outlook, click "File" in the top left corner.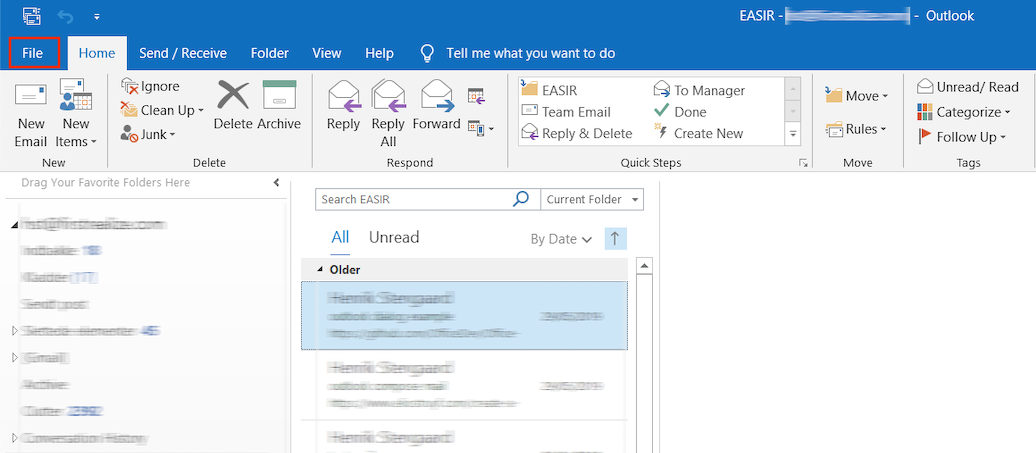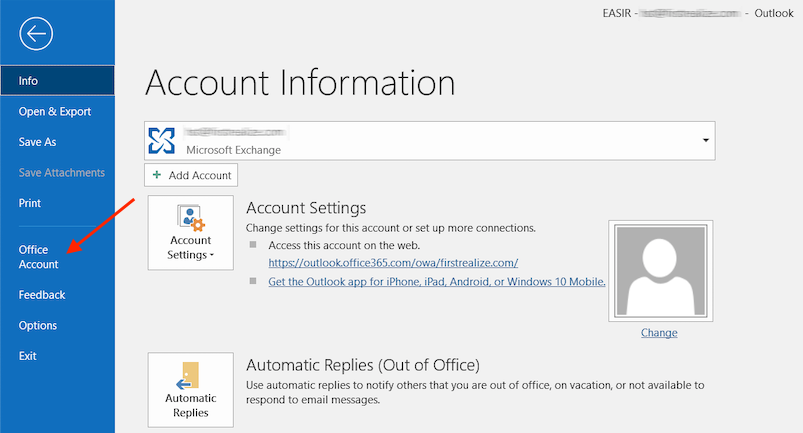 A new window opens. You'll find your version and build number under Product Information.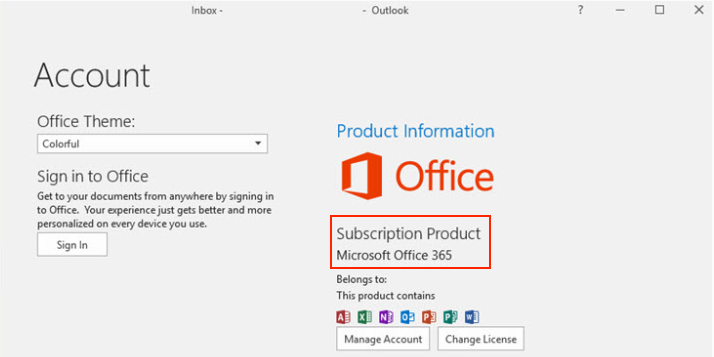 Depending on the information shown under Product Information, please follow one of the below guides:
Browser/Web App
Click

here

, if you use your own, free, non-business Outlook Web App. (App-Store installation guide not available yet)
Click

here

, if you are an Administrator

and want to install the Add-In for your whole team. Please follow what is described here (and please also make sure that you have switched to "The new Outlook").

Please be aware that this is an external link, forwarding you to the official Microsoft Support page. We therefore have no control over the contents of those sites or resources, and accept no responsibility for them or for any loss or damage that may arise from your use of them.