Call handling in EASI'R covers inbound and outbound calls. This article describes outbound calling. To learn more about inbound calling, please click here.
The aim of this function is to make calling customers faster, and to register such calls in EASI'R in order to provide for a detailed contact history.
In order to be able to use outbound calling, it first needs to be activated. Just contact us via support@easir.com and we will get you started.
Register your phone number
Once activated, you need to register your phone number with our call provider TWILIO. To do so, click the 'call' icon in the top bar and then click 'Phone registration'.

You are now on the registration page, where you can see all registered phone numbers. Click 'Register phone number' in the top right corner to register a new number. You will now find a detailed description on how to proceed. Enter a name (for example "Paul mobile") and the number. Click 'Register phone number'. The phone you just added will now receive an automated call from an American phone number.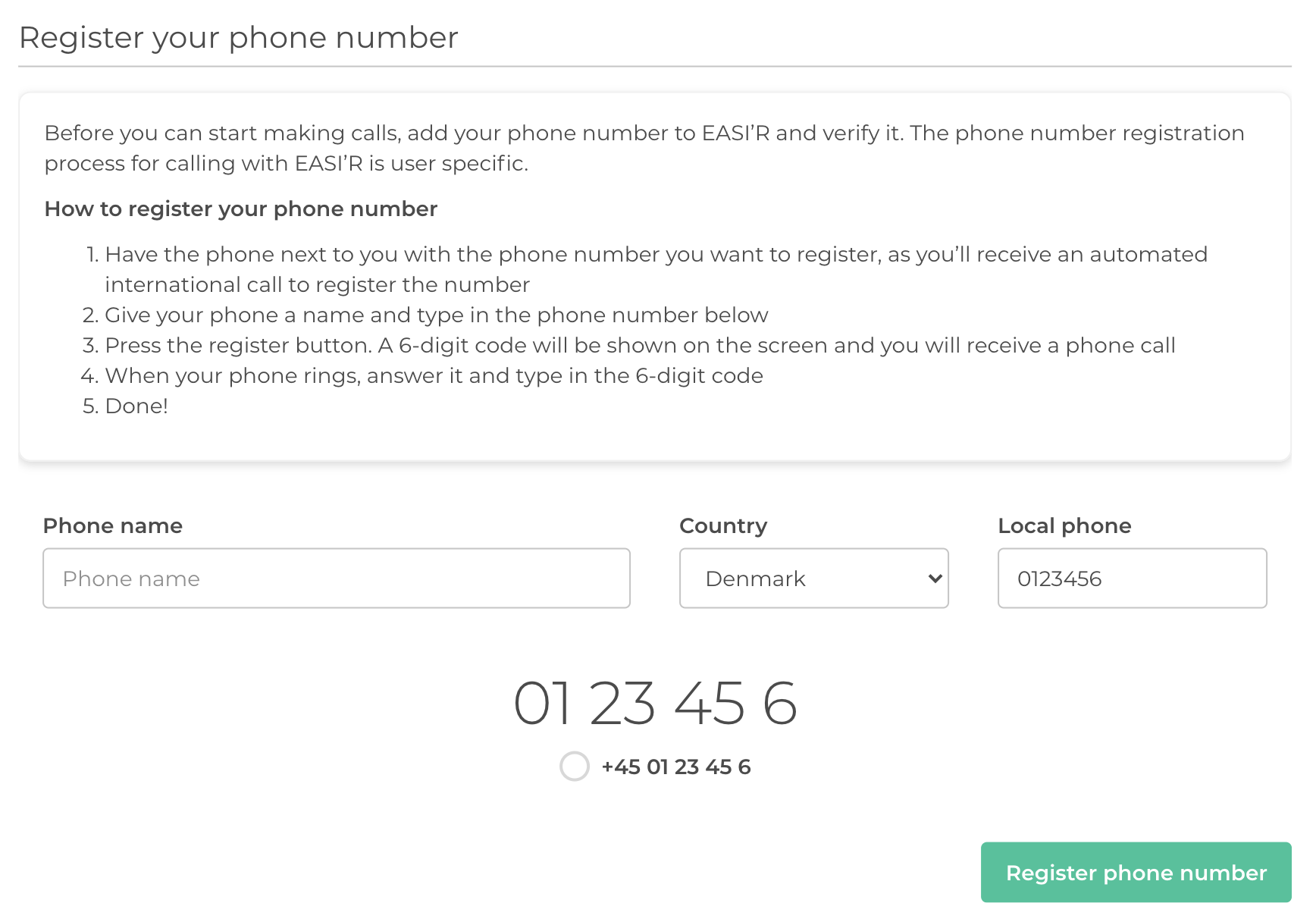 Answer the call and simply enter the 6-digit code shown on your computer screen into your phone.

Once your registration has been completed, you can see the confirmation on your screen:

Now you can call your customers through EASI'R.
To do so, you need to go to your customer's case and click the call icon. (If you need more information regarding registering a call or any other activity, click here.)
If there are several numbers available, choose the one you would like to call, and the one to be shown as 'Caller' on your customer's phone display. Click the green call icon.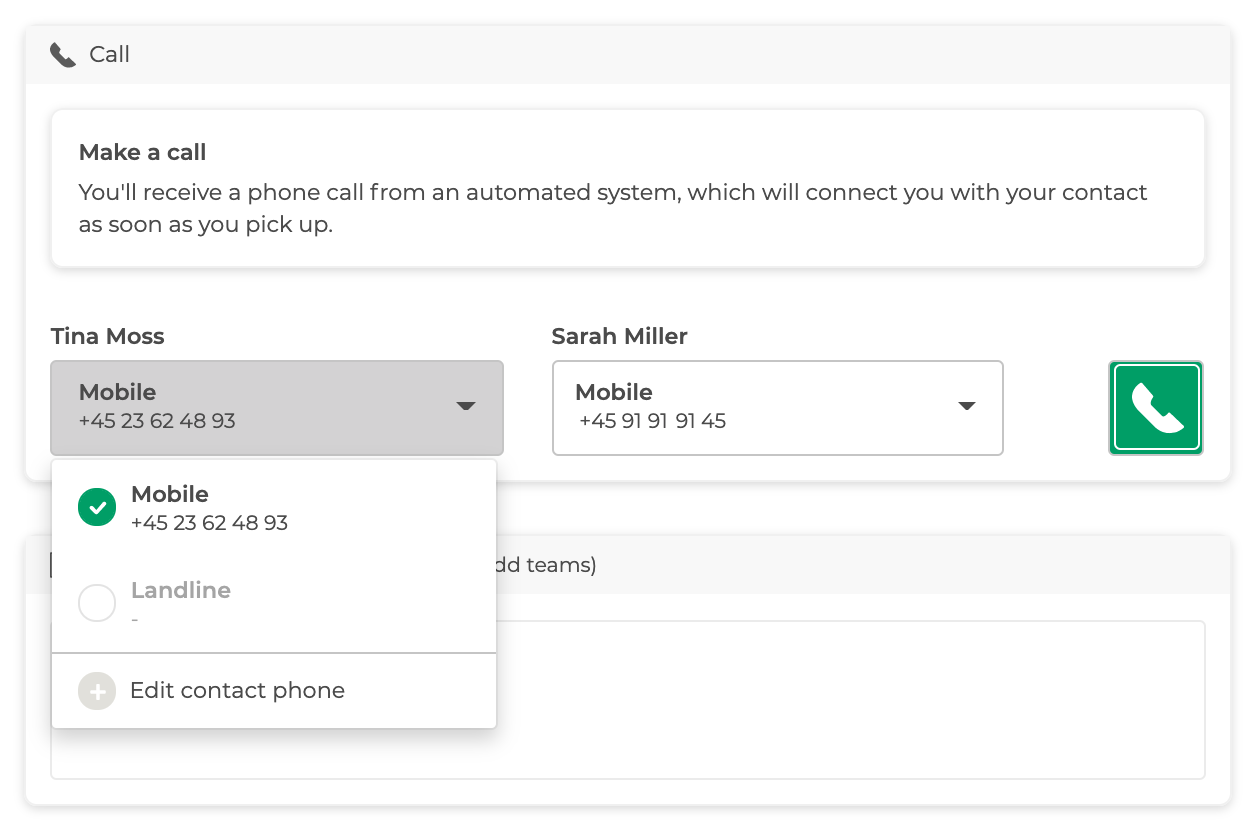 Your phone will ring first and as soon as you answer it, your customer will be called and the two of you will be connected. EASI'R registers if the call was successfully connected or not and - if it was connected - its length. After the call, you can continue as usual with adding a note, planning a next task, etc.
As soon as the activity is saved, you can see it on the case, showing time and duration of the call:

Unregister your phone number
If needed, you can also unregister a phone number from TWILIO again. Click on the phone icon in the top bar and then on 'Phone registration', to see all registered phone numbers.

Now click the delete icon and confirm by clicking on 'Unregister'.