1. Login as an admin/team admin to EASI'R. Open 'Settings', chose 'Integrations' and then 'Car markets'. If the integration needed is not in the list yet, please click 'Create'. Select the respective provider, enter name and lead type.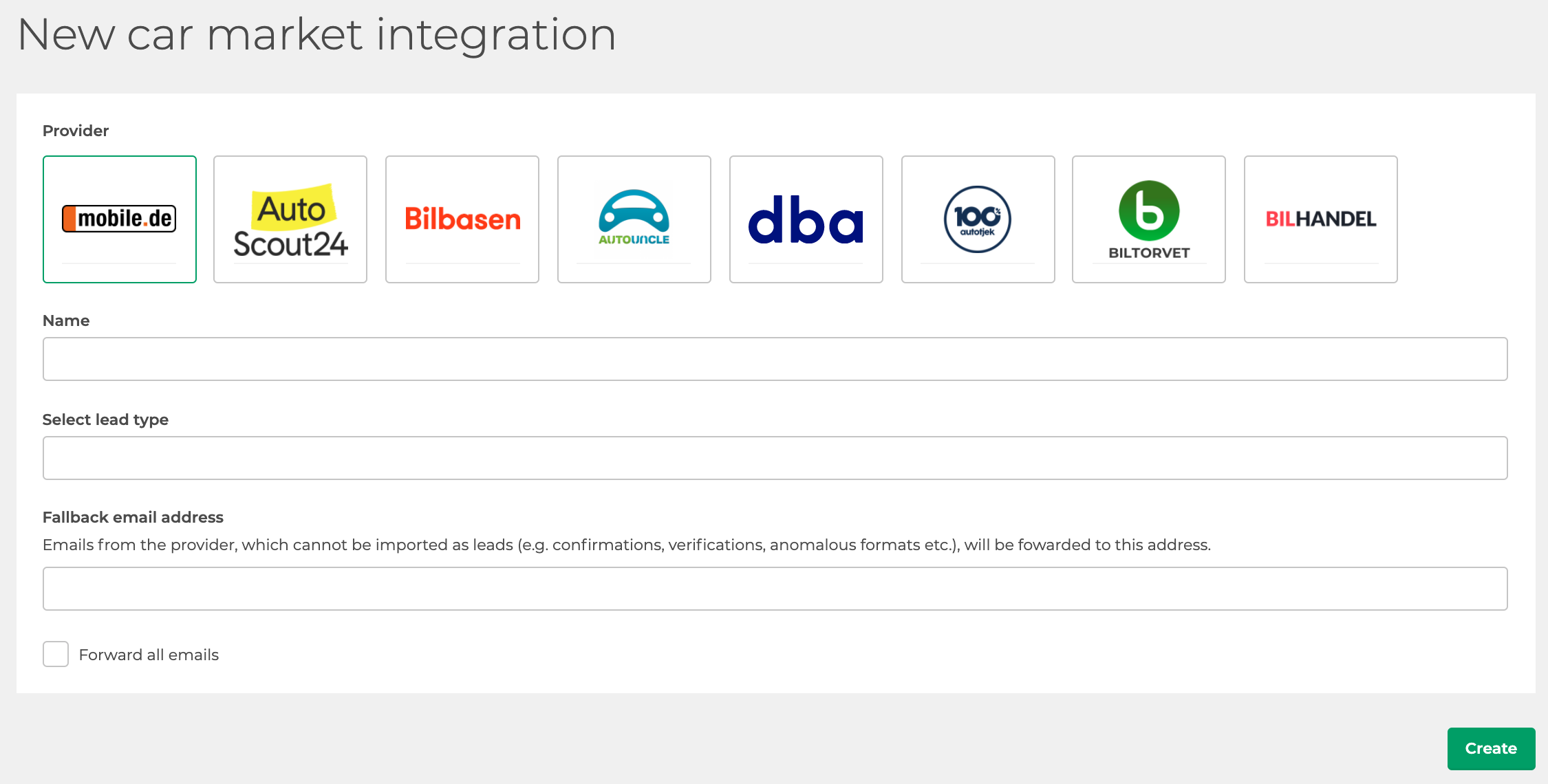 Fallback email: If the lead from this source can not be imported for technical reasons, we will send an email containing all lead information to the email added here. If you select "Forward all emails", not only non imported leads will be sent to the fallback email address, but all leads. We highly recommend to only use this until you are sure the lead import works as intended in order to avoid double processing of leads.
Click create
2. Copy the email address shown

3. Contact your customer representative/support and ask them to send leads to the email address you just copied.