This article will show you how to continue on a planned task directly from your EASI'R Now App. For this we need to go onto to the second icon on the left:

This is where you can find all your tasks. By default the app will show you all your overdue task first. By clicking on the drop down menu you can also navigate the app to show you pending, later and completed tasks.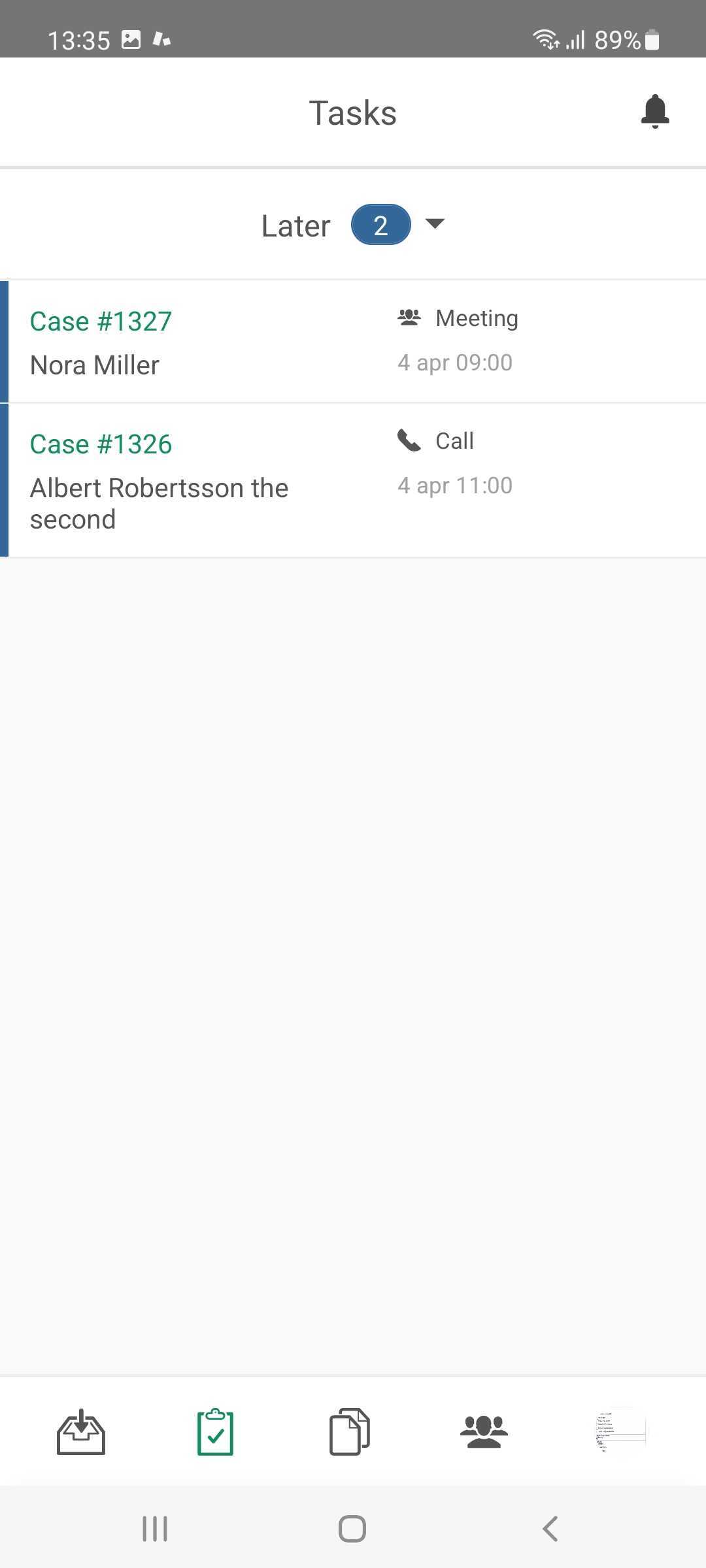 In order to complete a task, you just tap on the desired task in the list. You are now forwarded to the case. Just like described here, you can now register a new activity. The task you want to complete is already marked and will be completed as soon as you tap "Create".
Note: It is not possible to edit/delete tasks on the mobile app.