Content suggestions are pre-set contents for email and letter communication from within EASI'R. They are milestone-specific and can be used when a specific milestone is selected in the activity creation. This helps you save time, as you don't have to write content from scratch each every time you send an email or letter.
Admins can specify content suggestions in global relations paths that are available to all teams in that Company. Team admins can create content suggestions (for milestones in global as well as team-specific relations paths) that are only visible to their team.
Note: If you are an admin and want to learn how to create new content suggestions, please click

here

.
Using content suggestions
Click "Templates" right above the editor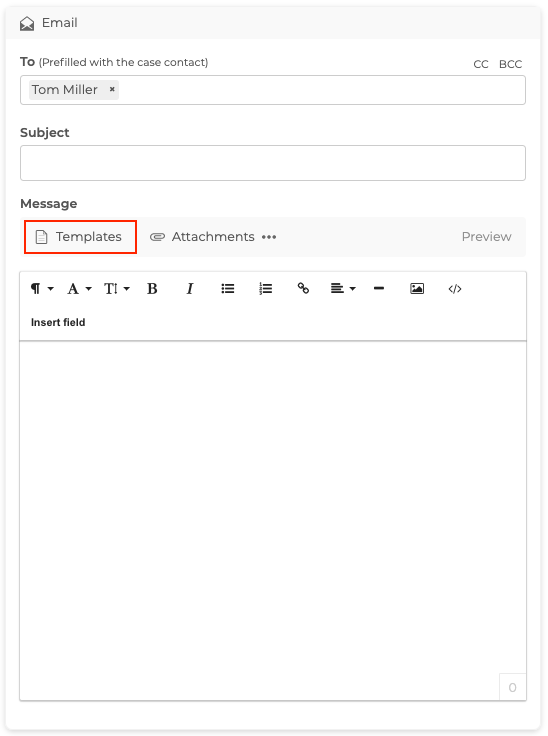 A new overlay presents you all available content suggestions. Pick one and click "Apply".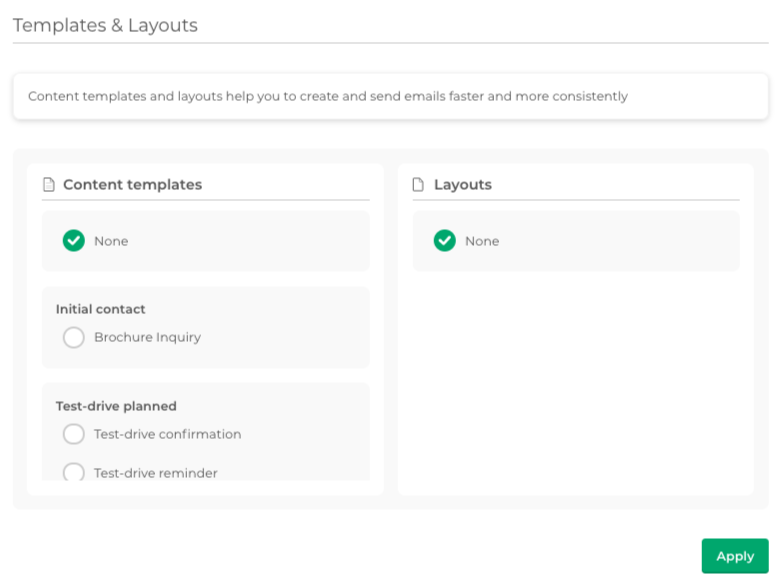 Now you can see that this specific content has been inserted into the editor, where you can edit it as you please.
We recommend to always take a look at the preview, to make sure everything looks as intended.