After installing the EASI'R Outlook-Add-in and connecting it with your EASI'R account, you are ready to use EASI'R directly from within Outlook.
Now you can see contact information, archive emails, create contacts, create/update cases, track emails, jump to a case.
In order for the add-in to work, you need to have clicked on an email.
See contact information
Whenever you click into an incoming email in Outlook, EASI'R will use the sender's email address and search its database. If there is a hit, meaning that a contact with that email address is registered in EASI'R, then all available information will be shown:
Contact name, contact information, open cases (if existing), planned or past meetings or other activities, notes, etc.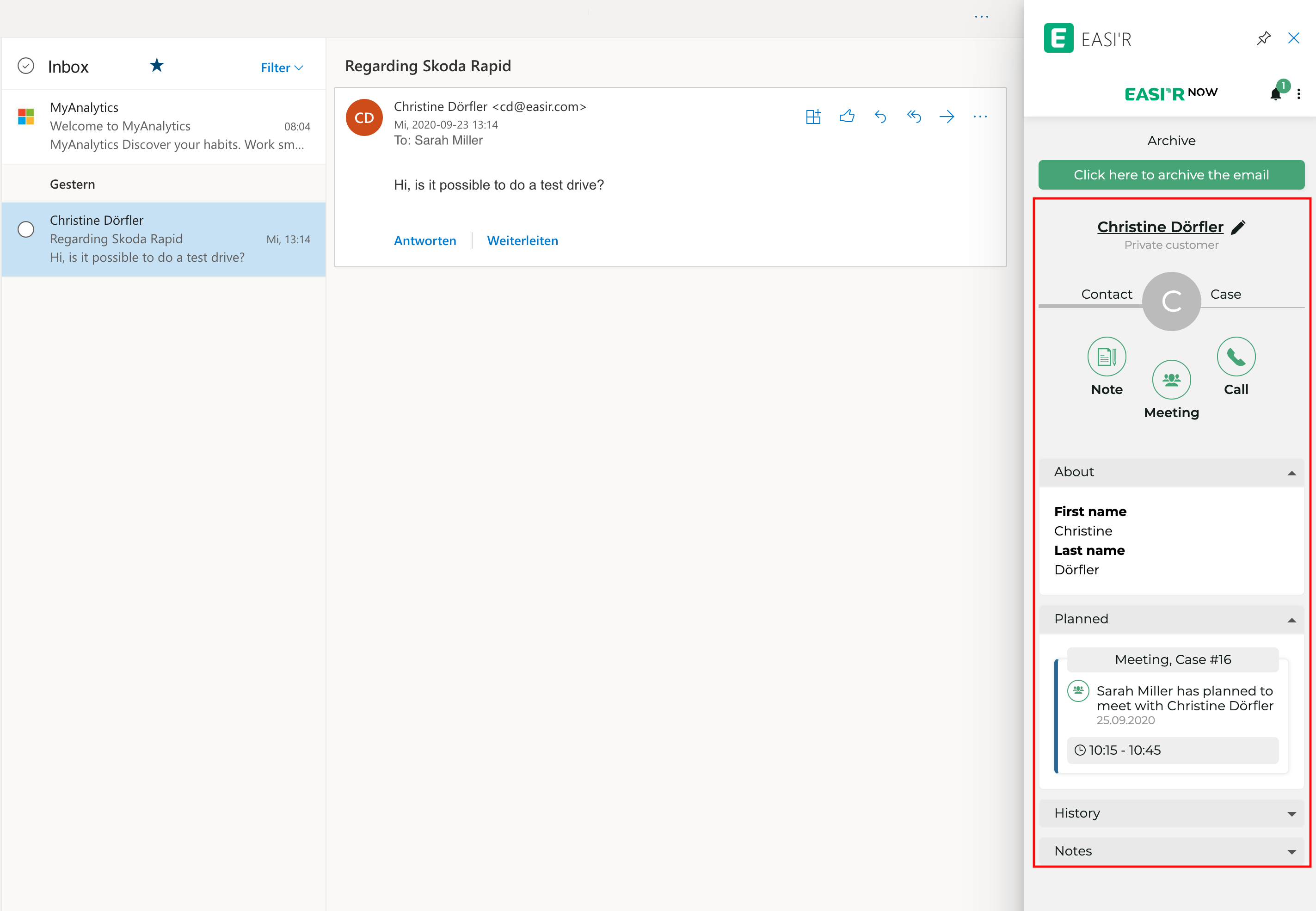 Archive emails
In order to add this email to an EASI'R case, click the green button. This will archive the email, meaning that the email will be shown in the case's history.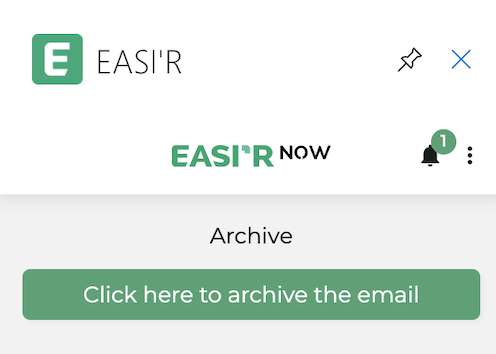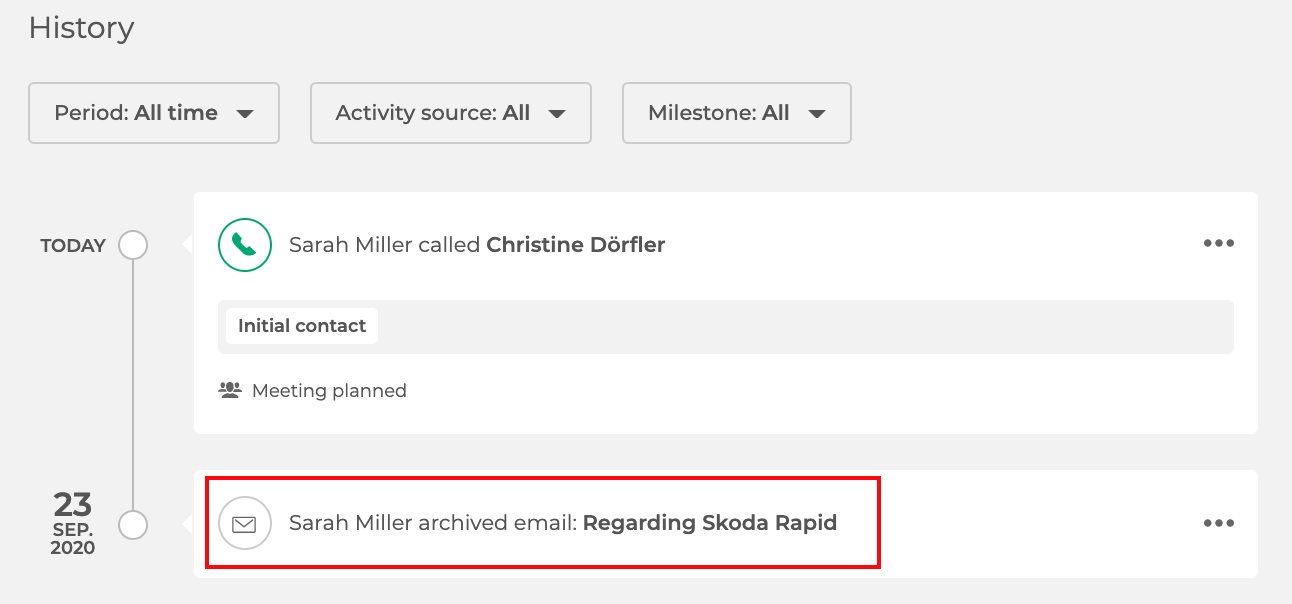 Create contacts
If the customer sending the email has not been registered in EASI'R yet, you can do so by clicking 'Create contact', without having to leave Outlook.

Create or update cases
When composing an email, you can at the same time update an open case that recipient might have. If there is no open case, you can create one right here.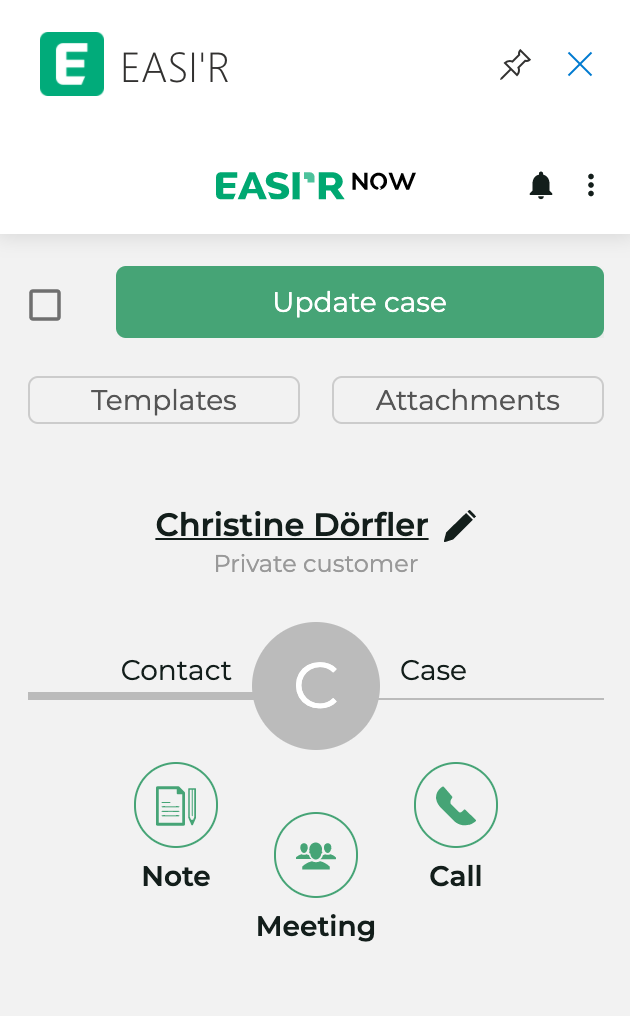 When clicking 'Update case', a new window opens where you can add all information that you usually add when registering an activity in EASI'R. You can select a product, choose milestones, plan a follow-up and complete a task.
Track emails
When updating your case while composing an email, you can choose to track the email by checking the respective checkbox. Tracking means that as soon as the customer has opened the email, you can see that on the customer's case and you will receive a notification within EASI'R.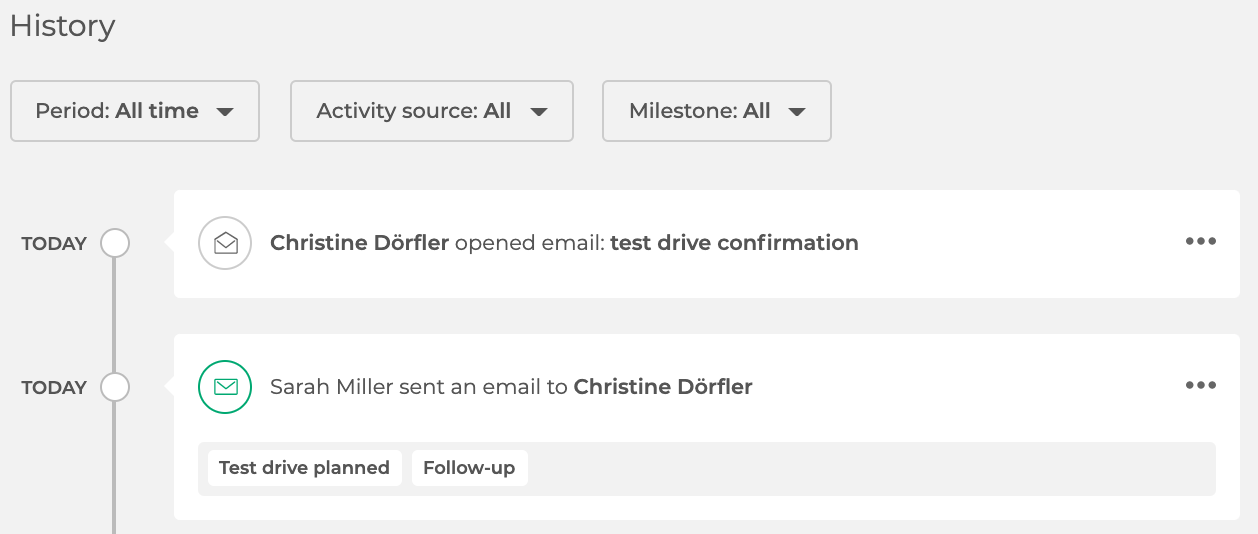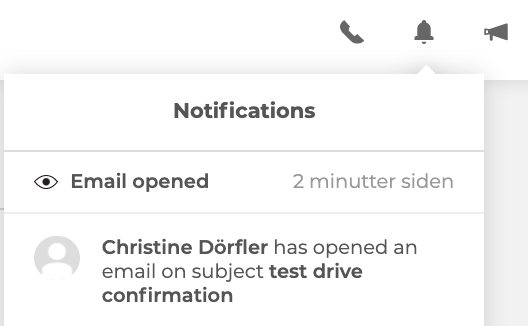 Jump to a case
Let's say you have received an email from your customer, rescheduling a test drive, or there is anything else you want to add to your case, then you can easily jump to the case.