Click 'Leads' in the main menu on the top.
Here, all new leads available to your Team are sorted by leadtype or lead type bundle. The numbers next to each lead type indicate the amount of leads it contains.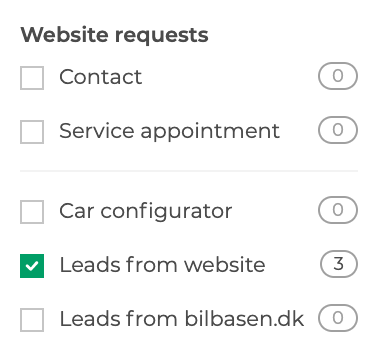 Click any lead type for an overview of all leads in that type.
You can now see a list of leads with 'Contact/Account', 'Lead type', 'Interest' (if known), Date/Time of lead assignment and 'Respond within' (if escalations exist). Click in the line of a specific lead to see the details.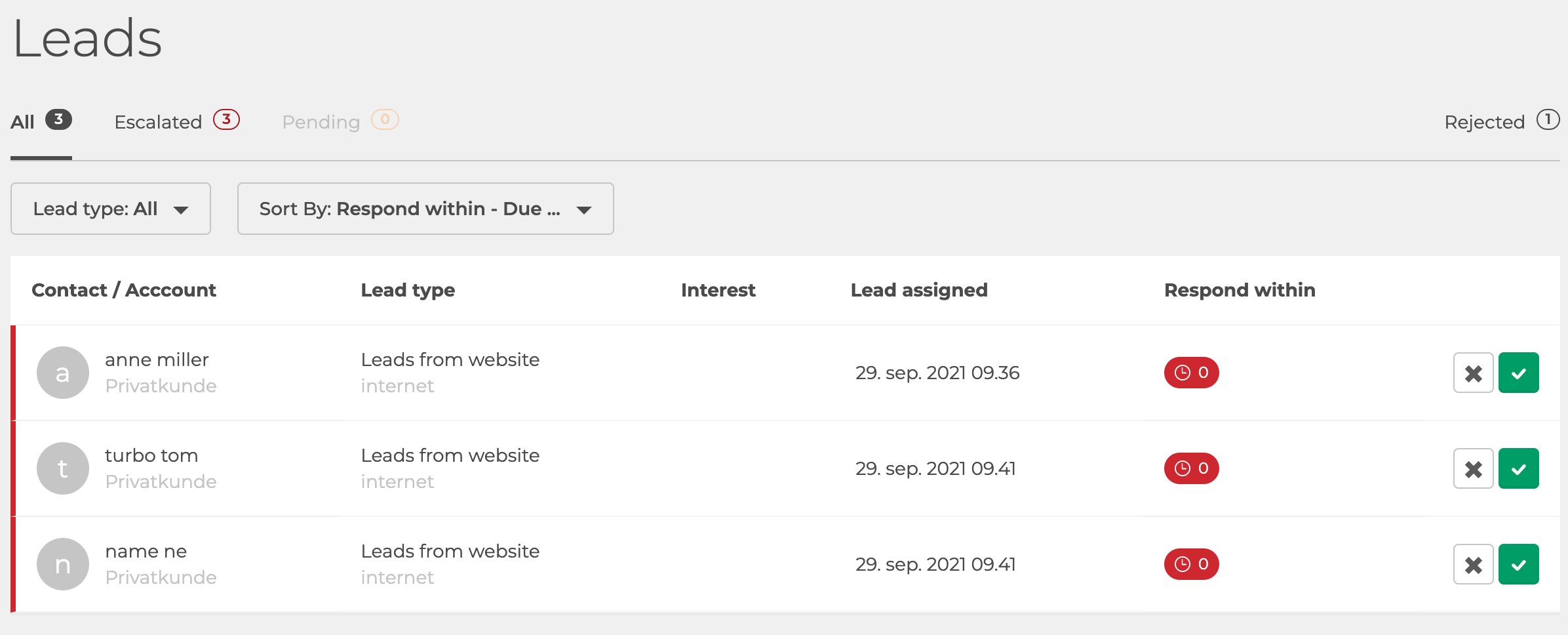 If you want to receive email notifications about new incoming leads, find out more about it that here.
Click here to learn about accepting or rejecting a lead.