Click 'Leads' in the main menu on the left side.
Here, all new leads available to your Team are sorted by leadtype or lead type bundle. The numbers next to each lead type indicate the amount of leads it contains.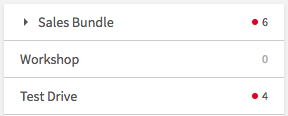 You can use filters, if you don't want to see all available lead types: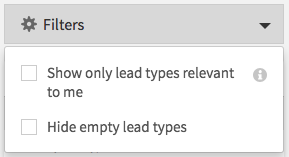 The first filter, "Show only lead types relevant to me" is only visible if the current user has a role, that has been depicted as relevant for a lead type. This is a setting available to administrators. Click here to learn more.
The second filter, "Hide empty lead types", is available to everyone. If it is activated, lead types that currently have no unprocessed leads are not shown.
Click any lead type for an overview of all leads in that type.
You can now see a list of leads with 'Contact/Account', 'Interest' (if known) and 'Respond within' (if escalations exist). Click 'Details' to find out more about each lead.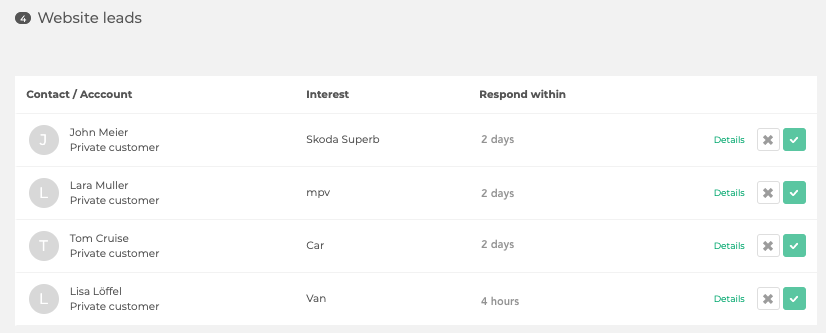 If you want to receive email notifications about new incoming leads, find out more about it that here.
Note: Only users that are part of the respective team can accept leads. Therefore, administrators cannot accept leads.
Click here to learn about accepting or rejecting a lead.