There is two ways for a case to be created: Manually or automatically
Automatic case creation
When you

accept a new lead

, it will be attached to an existing case or a new case will automatically be created for the lead. Click

here

to read more about the Lead acceptance flow. 
Note: When a case has been created this way, you will find a section called 'Lead details' in the top right corner of your case overview.
If set up, the creation of a new case can automatically be suggested when another case is closed. This needs to be set up by an administrator.
Manual case creation
The manual creation of a case can be used when you do not have a lead in EASI'R, for example when a customer comes to your dealership in person ('walk-in'), or gives you a call.
You can create a new case on each contact's page:
Simply click the button called 'New case':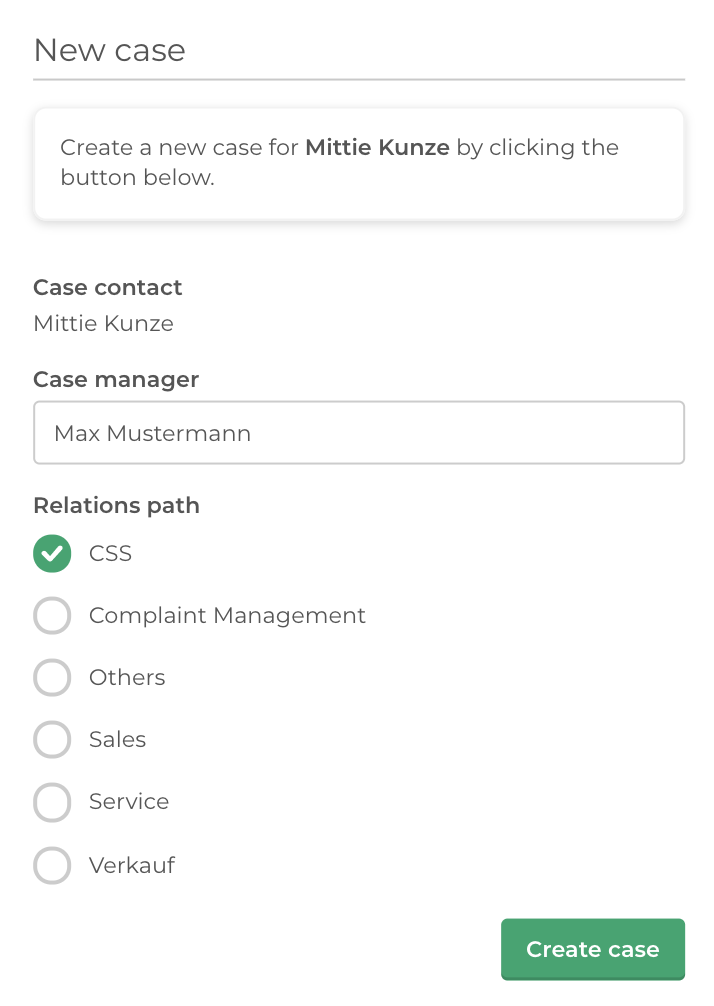 Note: Whenever a case overview does not contain a section with 'Lead details', it was created manually.