A case corresponds to a process, for example a sales process. It contains all information on this process – when and how you contacted the customer, what documents you sent/received, notes or information on the product in question, etc.
Every interaction, i.e. activity that was registered within one case, is visible at a glance.
In the following, you will find an explanation of all the information shown on the case view. If you already have one or more cases, but don't know how to find the case you are looking for, click here.
This is what the case view of each individual case looks like: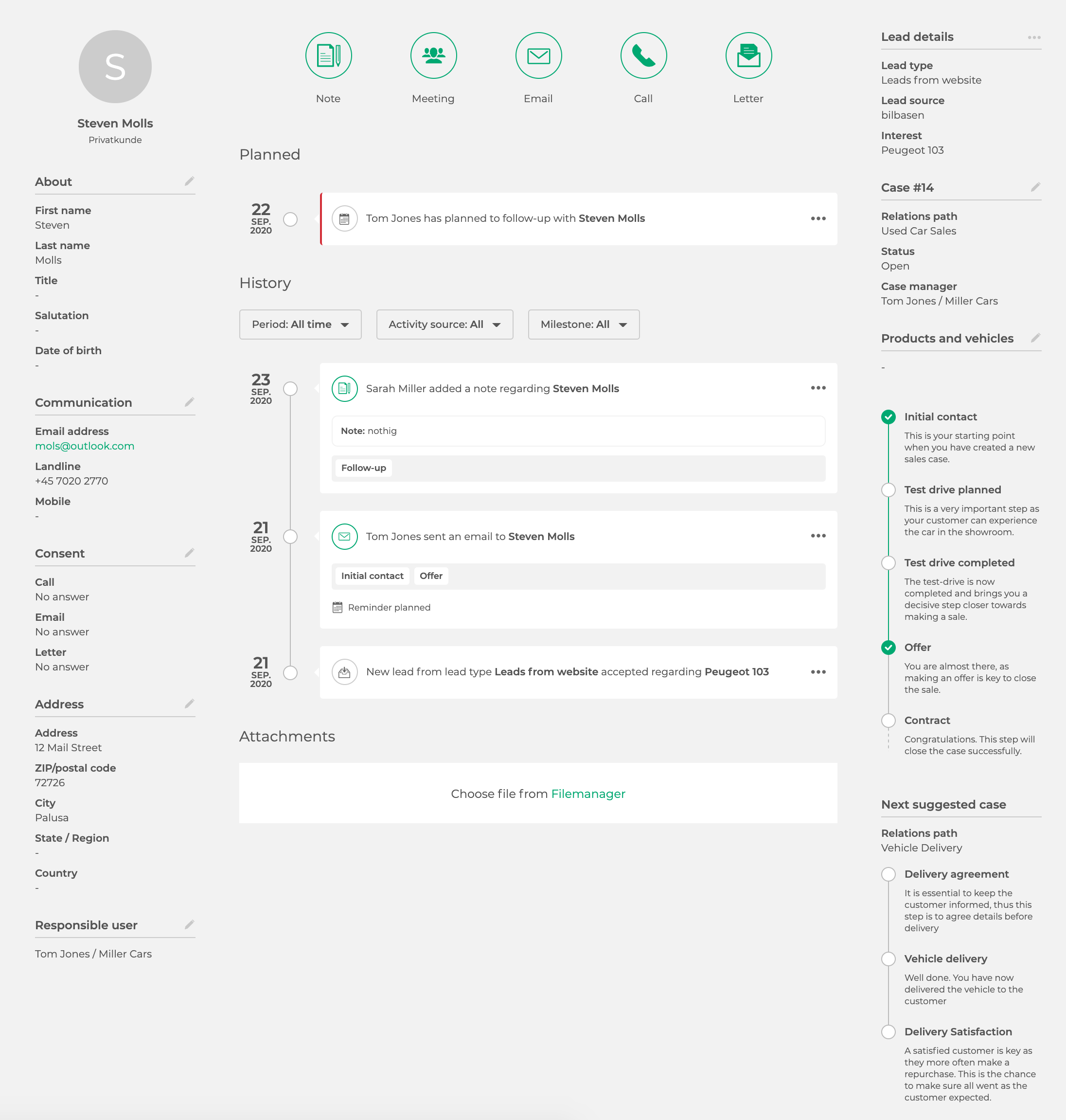 We will now go through the various parts in detail
Top bar:

The five icons shown here tell you what kind of actions you can take.
Note: Create a note in order to remember important information. At the same time, you can plan a next step, which will then be shown under the case's 'Planned' section and in your task list.
Meeting: Click this icon, if you just had a meeting with a contact. You can also add a note, plan a reminder and send an email at the same time.
Email: Click this to send an email to a contact. Again, you can add a note and plan a reminder.
Call: Here you can register a call you had with your contact. With the

communication package

, you are able to directly call your customers from EASI'R!
Letter: Write a letter and download it for printing. Also here, you can add a note and plan a reminder.
To learn more about how activity creation works, click here.
Main section: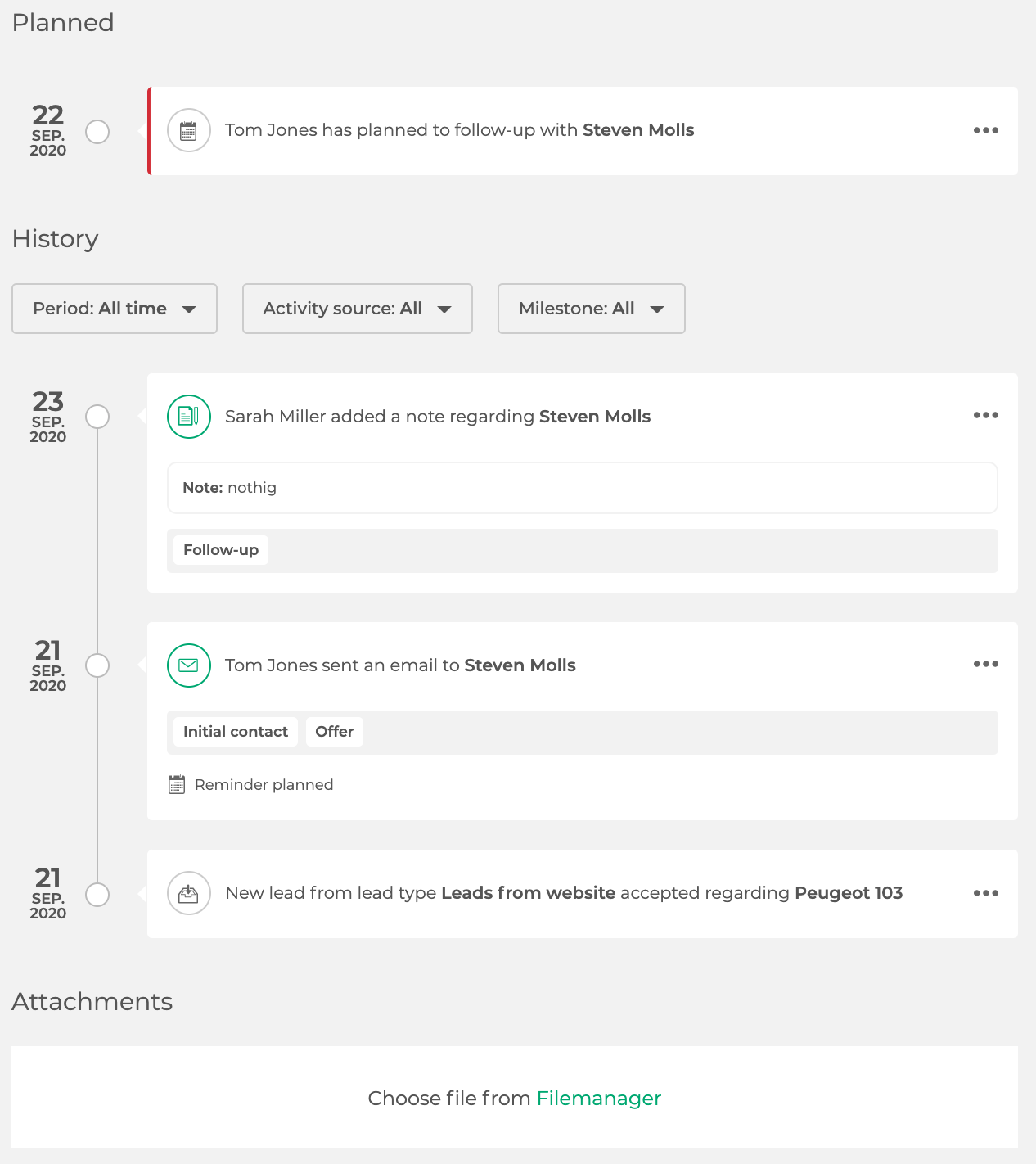 Planned: Everything that is planned in connection with this case is listed here. If you want to edit a planned activity, simply click the three buttons on the right.
History: Everything that happened in connection with a case is listed here. You can sort by time period, activity source, and milestone.
Attachments: Any document sent to or received from the case contact within an email correspondence in this case is automatically listed here. You can also add other documents to the case.



Left sidebar:
About & Communication: Here you can see the case contact and the most relevant contact information: Email address and phone number.
Consent: Has your contact given consent to being contacted via phone, email or letter? Save this information here, so it is available at a glance.
Address:

You can see his or her address, or, if it is B2B customer, the respective account's address.

Responsible user: At the end, you can see who is the responsible user for this specific contact.
All information visible here can be edited by clicking on the respective 'pen' icon
Right sidebar:
Lead details: If a case was created through lead acceptance, the respective lead information is shown in the right sidebar. If a lead was created manually, the 'Lead details' section is not shown.
Case

#: Here you find all case specific information: What relations path is used, what is the case's status, and who is the case manager. If you click the pen icon on the right, you can edit the case manager and, if you have the right to do so, delete the case.

Products and vehicles

: If any products or vehicles are already attached to this case, they will be shown here as well.

Milestones

: Below the product, you can see which milestones of the used relations path have already been reached (marked green) already, and which other milestones there are.

Next suggested case

: If a follow-up relations path has been set up, you will also see this here.